Varsity Coaches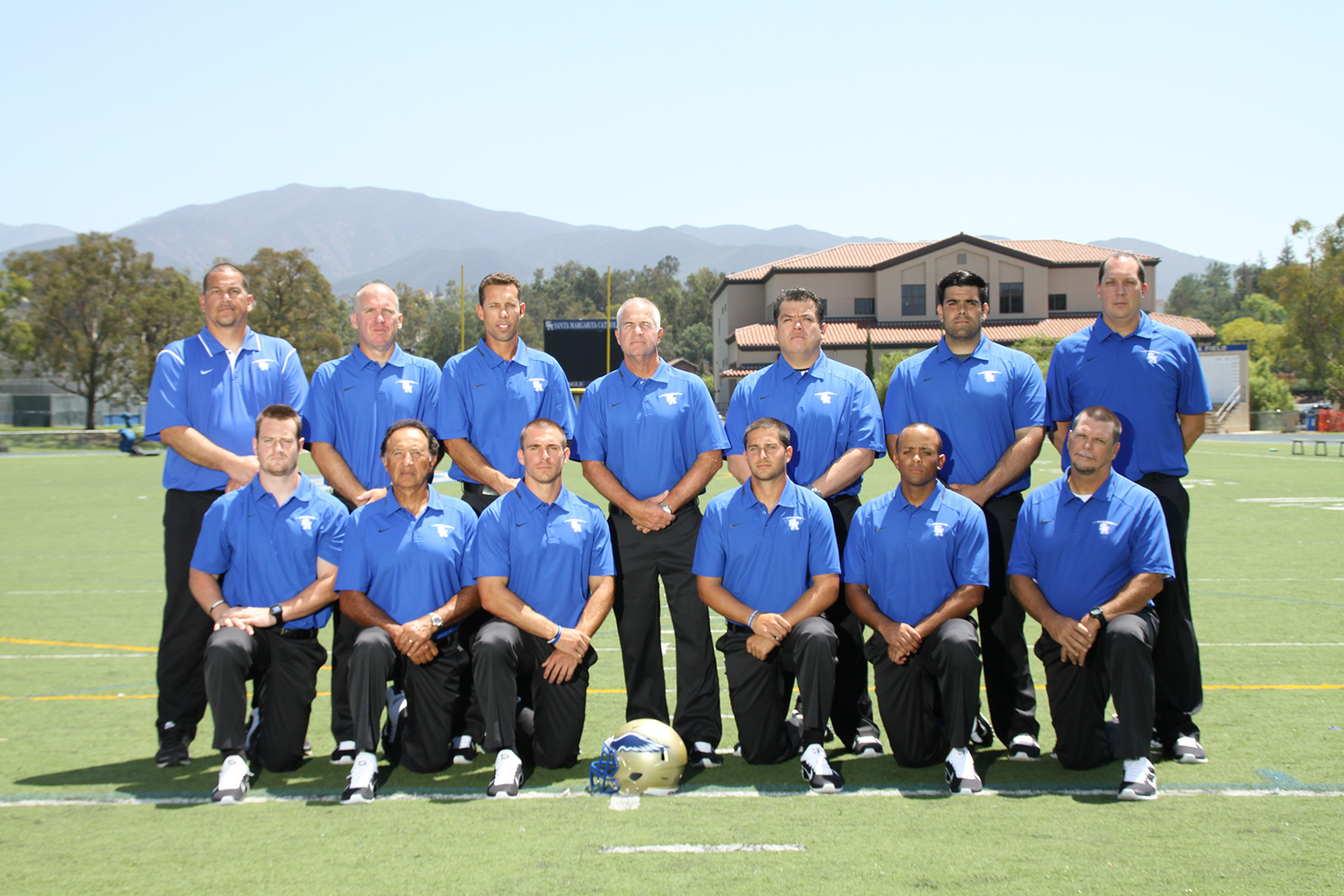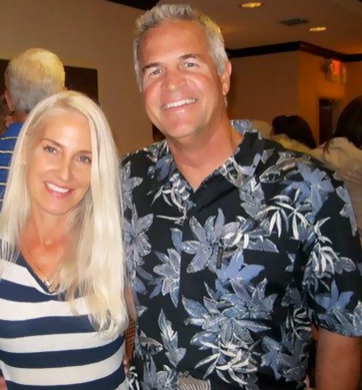 Coach Rick Curtis &; Wife Mary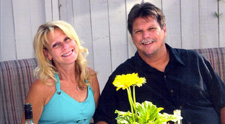 Coach Jeff Veeder & Wife Chris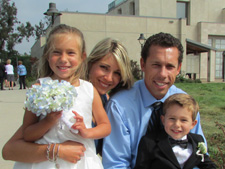 Coach Jeff Grady, Wife Breanne,
daughter Kaylin and son Jack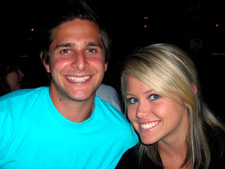 Coach Sean Curtis & girlfriend Carly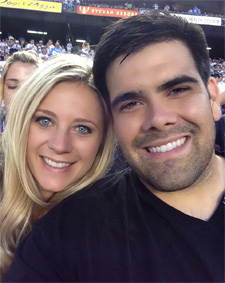 Coach Damian Shankle & girlfriend Allie.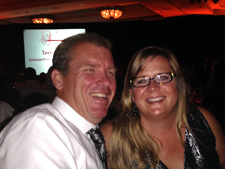 Coach John Byszewski & Wife Becky
Head Football Coach Rick Curtis
Rick Curtis grew up in Mission Viejo, California and graduated from Mission Viejo High School where he played football, basketball, and baseball. After high school Rick earned his bachelor's degree in Business Administration from Cal State Fullerton and his teaching credential from the University of California, Irvine. Rick earned his master's degree in Coaching and Athletic Administration from Concordia University. Rick is an adjunct professor and academic advisor at Concordia University.
While at Cal State Fullerton, Rick began his coaching career at Servite High School in Anaheim, California. After receiving his teaching credential from the University of California, Irvine, Rick began his teaching career in the Irvine Unified School District at University High School. Rick has taught Accounting, Business Management, Marketing, and Physical Education during his teaching assignments. Rick accepted a position at Irvine High School and eventually became the athletic director for 10 years while coaching football, basketball, track, softball, and golf during his tenure at Irvine. As the defensive coordinator for the football team he helped guide Irvine High School to CIF championships in 1991, 1992, and 1993.
After 14 years at Irvine High School, Rick opened Northwood High School as its athletic director and head football coach in 2000. Rick received the NFL's Coach of the Week award in October of 2000 and was a recipient of the CIF Southern Section's Pursuing Victory with Honor in 2001. Rick and his coaching staff were named to coach in the 2004 South Orange County All-Star game and he led his team to a 22 – 8 victory in the annual Orange County classic. During his tenure Rick has captured 3 league championships, 4 city championships and has lead his team to the CIF finals, the CIF semi-finals, and to the CIF quarterfinals (3 times).
Rick and his wife Mary, who is a Licensed Professional Clinical Counselor, are devout followers of Jesus Christ. Rick and Mary live in Irvine and are the proud parents of seven children and four grandchildren.
Corey Overton – Defensive Backs
Corey Overton begins his first year at Santa Margarita as Corners coach. Coach Overton is a graduate of St. Ambrose University in Davenport, Iowa. At St. Ambrose, Coach Overton played cornerback where he was First Team All- Conference and an NAIA All-American game participant. Corey's coaching career began at Bettendorf High school in Iowa from 2008-2011. He continued his coaching career as Corners coach at Fullerton Junior College, where he contributed to the team being ranked #3 in total defense in the state (20 spots higher than the year prior), and spent the last two years as the Varsity Assistant Defensive Back Coach and Assistant JV Coach at Mater Dei High School, where he helped lead the team to back to back CIF-SS championship appearances (2012 and 2013). Additionally, Corey holds the position of Dean of Students at Serra Catholic School in Rancho Santa Margarita, and is a Masters of Arts in Education candidate at Loyola Marymount University.
Jeff Veeder – Defensive Coordinator / ILB's
Jeff begins his third year at Santa Margarita and his first year as Santa Margarita's defensive coordinator and inside linebackers coach. Coach Veeder is a graduate of Cal State University, Fullerton and holds a teaching credential in Social Studies. Coach Veeder has been a head coach at La Quinta, Capistrano Valley and Aliso Niguel high schools while also being the defensive coordinator for St. Paul, Tustin, Santa Ana Valley, Millikan, and his alma mater, St. Anthony. Jeff has been an NFL Coach of the Week and Orange County Coach of the Year during his career. Jeff teaches social studies at Aliso Niguel and he and his wife, Chris, live in Aliso Viejo.
Jeff Grady – Offensive Coordinator / QB's
Jeff Grady begins his third year at Santa Margarita and his first year as Santa Margarita's offensive coordinator and quarterbacks coach. Coach Grady is a graduate of Edison High School in Huntington Beach and of Fresno State University. Coach Grady played quarterback for Fresno State and became a graduate assistant in 2005 – 2006. Jeff's coaching career continued at Fresno as the tight ends coach in 2007 and 2008 before becoming the offensive coordinator and quarterbacks coach from 2009 to 2011. Coach Grady also teaches in the Auxiliary Studies Program here at Santa Margarita Catholic High School. Jeff and his wife, Breanne, have two children, Kaylin (6) and Jack (4) and live in Huntington Beach.
Sean Curtis – Receivers
Sean Curtis begins his first year at Santa Margarita Catholic High School as the varsity wide receivers coach and the Assistant Athletic Manager for Football Operations. Sean attended Arizona State University and majored in Business Communications after graduating from Northwood High School in 2006. Coach Curtis was a three year varsity starter, All CIF, All City, 1st team All Pacific Coast League and a member of the 2006 Orange County South All Star team. Sean finished the 2005 season as Orange County's leader in receptions after helping lead his team to the CIF finals. After an untimely illness ended his pursuit of becoming a walk-on receiver at ASU, Sean began assisting at summer camps at Northwood High School. Coach Curtis officially began his coaching career in 2010 as the wide receivers coach at Northwood and became the offensive coordinator in 2012, introducing an up-tempo, no-huddle offense to the Timberwolves program. Coach Curtis looks forward to having his wide receivers continue to break into the top 10 in Orange County in receptions and yardage while assisting Coach Jeff Grady with the Eagles' offensive attack. Coach Curtis lives in Irvine and will also be continuing his career in residential real estate.
Damian Shankle – Offensive Line
Damian Shankle begins his first year as an offensive line coach at Santa Margarita Catholic High School. Coach Shankle is a 2004 graduate of Aliso Niguel High School and played for Coach Jeff Veeder, SMCHS's defensive coordinator. Coach Shankle was first team All Sea View league and an All CIF player as an offensive lineman for the Wolverines. Coach Shankle continued his playing career at Saddleback College where he was selected first team All Mission Conference and All State for the Gauchos. Damian went on to play for 3 years at San Diego State for Brady Hoke and graduated from San Diego State University in 2009. Coach Shankle coached at Aliso Niguel HS from 2009 to 2012 and is a regional sales manager in Southern California.
Dez Ralston – Defensive Safeties / Special Teams Assistant
This is Dez Ralston's second year on the Varsity staff. Coach Ralston graduated from Aliso Niguel in 2006 where he played Strong Safety for Defensive Coordinator Jeff Veeder and helped lead the Wolverines to a 9-3 record including a trip to the second round of the C.I.F playoffs and was also named to Sea View All League 2nd team. After Aliso, he went on to play at California Lutheran University and Saddleback College. After Saddleback Dez went to Bacone College in Oklahoma (NAIA) where he was a 2-year starter at Linebacker for the Warriors. After his playing days were over, Dez moved to the Offensive side of the football to coach Tight Ends as a Student Assistant for Bacone's Offensive Coordinator Scott Clough.
John Byszewski - Linebackers
begins his 15th year at Santa Margarita and will be coaching Santa Margarita's Linebackers this season. Coach Byszewski is a member of Santa Margarita's Charter Class of 1991. He played football for Saddleback College winning a National Championship and went on to earn a football scholarship to Western State College in Colorado where he played Center for their football team and finished with a business degree. After college, John returned to SM to coach, starting with freshman and eventually coaching all levels and defensive positions. Coach Byszewski also works in the Athletic Department at Santa Margarita which keeps him involved with all of SM's student athletes. John and his wife, Becky, have three children, John (14), Jane (11) and Ben (7) and live in Mission Viejo.
Nick Owens – Defensive Line
Nick begins his third year of coaching for the SMCHS Eagles after graduating from SMCHS in 2011. Nick played defensive end for the Eagles and was an All-League player. Nick played for three years on the varsity team and helped lead his team to a 9 – 3 record and a trip to the CIF Quarterfinals in 2010. Nick resides in Coto de Caza.
John Arredondo
Bio coming soon
JV STAFF
Eric Sweet – JV Head Coach
Armando Gonzalez – JV assistant
Tom Bonfadini – JV assistant
Greg Tuerk - JV Assistant
Shelton Aragon - JV Assistant
FRESHMAN STAFF
Scott McIntosh – Head freshman coach
Jerry Holloway – Freshman assistant
Emmitt O'Brien – Freshman assistant
Sean Zeitler – Freshman assistant
Mike McPherson – Freshman assistant
Jason Lawrence – Freshman assistan